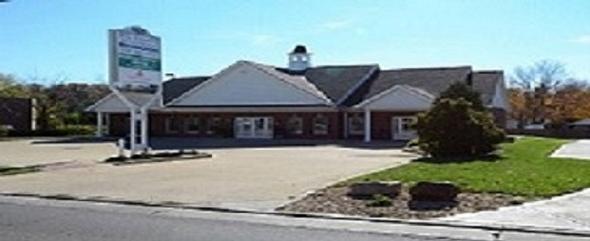 Personalized Service
R.L. Johnson Investments (513)367-1031: We realize that no two investors are the same. Our experienced financial advisors talk one-on-one with each investor, analyzing financial needs and goals. Upon completion of this analysis, we can better identify an investor's individual risk tolerance and investment objectives.
We are a full-service financial firm committed to helping people pursue their financial goals. We offer a wide range of financial products and services to individuals and business owners. We believe that you will be better able to identify your goals and to make sound decisions to help reach those goals with the provision of our sound financial information.

R.L. Johnson Tax Services (513)367-0145: We offer year round tax service. Our professional staff will provide personal tax advice tailored to each taxpayer's needs, from the individual tax payer to the small business. Each tax payers' situation is unique requiring personal interaction to provide the most complete and accurate return.
There are many ways individuals can make the most of their tax returns. Whether you are married and filing seperately or jointly, taking advantage of the retirement savers credit, or itemizing their deductions like owning a home, work related expenses, or charitable contributions, maximizing everyones individual and business returns is a priority.
Please call us if you have any questions about any of our investment services or tax services!
R.L. Johnson Financial Center
Investment Services (513)367-1031
Tax Services (513)367-0145
NOW have your account or accounts at your fingertips to look at or review at ANY time! Just access your account or accounts by using our

Wealthscape Investor.
Online and Mobile App!!! AND NOW MOBILE CHECK DEPOSIT!!
Access your brokerage account(s), view positions, download statements, monitor your portfolio, MOBILE CHECK DEPOSIT and more!!
♦ Clients now have access to deposit checks into their brokerage accounts via their mobile device! (Click on the Mobile Check Deposit link for additional information)
Please contact us for more information or to get access to this feature. Online access is available under the "About Us" tab on the top of our homepage labeled "Wealthscape Log In" or by clicking on the Wealthscape Investor logo above. Wealthscape is a 3rd party website link.

R.L. Johnson Financial Center is now on Facebook. Come check us out and "like" us. We will be posting about upcoming events and other important information.