Brokerage Accounts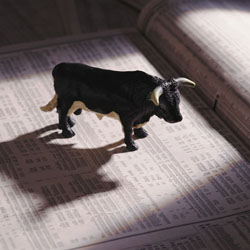 R.L. Johnson Investments offers full brokerage services for those individuals who wish to buy and sell investment products of their own choosing or for clients who want to invest in the market to some extent and need help doing that. This type of account is commission based. A brokerage account must be opened prior to any sales or purchases are made for the first time. IRA and non-IRA accounts are available, including custodial, educational, and mutual funds with or without stocks.
Transfer of your existing account with another broker to R.L. Johnson Investments can be easily accomplished. Please call us to speak with a Registered Representative today.
A sample of the types of brokerage products* available are:
Stocks; common and preferred
Mutual Funds
Goverment Treasuries
Municipal Bonds
Corporate Bonds
Real Estate Investment Trusts
Annuities: fixed and variable
Certificates of Deposit
We also provide the technology through our website for our clients to have the ability to log in into their accounts to review current investments, download statements, and other information with https://www.mystreetscape.com. Just look for the link on our home page.
*There are risks involved with investing which may include market fluctuation and possible loss of principal value. Particular investments may not be suitable for certain situations. Carefully consider the risks and possible consequences involved prior to making an investment decision.