Specifically 403(b) Management Information
You don't have to go it alone with your 403(b) account.
What does a professional 403(b) portfolio manager do?
For 403(b) accounts, R.L. Johnson Investments uses Potomac Fund Management to actively manage your 403(b) retirement accounts currently being held with Fidelity Investments.  Potomac helps find opportunities to grow your retirement savings. They also bring strategies that can help lower your risk of losing money when markets are volatile… like they have been recently.
How can I hire a professional money manager for my 403(b)?
As a local advisor for your 403(b) plan, we facilitate relationships with the experienced professionals of Potomac Fund Management.
Potomac specifically manages 403(b) assets, through some of the best and worst times in the financial markets. Their specialty is understanding market risk, to help investors avoid catastrophic losses that can set them back from reaching their investment goals.
Who is Potomac Fund Management?
An experienced 403(b) money manager with a 28 year track record
An expert in understanding and managing 403(b) market risk
A skilled strategist with an active approach to investing 403(b) accounts
Employer Sponsored Retirement Plans:
Through Potomac's long-standing relationships with Fidelity Investments, Potomac has the ability to manage plan participants' 403(b) accounts, when this option is made available by the plan.
Your retirement account stays with Fidelity.  You continue to receive statements from Fidelity. Your money does not move from fidelity or the plan.  Potomac manages the mutual funds held in your retirement account.  When you hire Potomac, they will select investments for your 403(b) account that are suitable for your goals, your time horizon, and your tolerance for risk.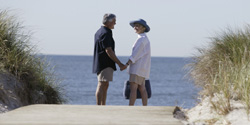 Learn more by contacting us for a by phone or email to set up a complimentary one-on-one consultation for your 403(b) account.